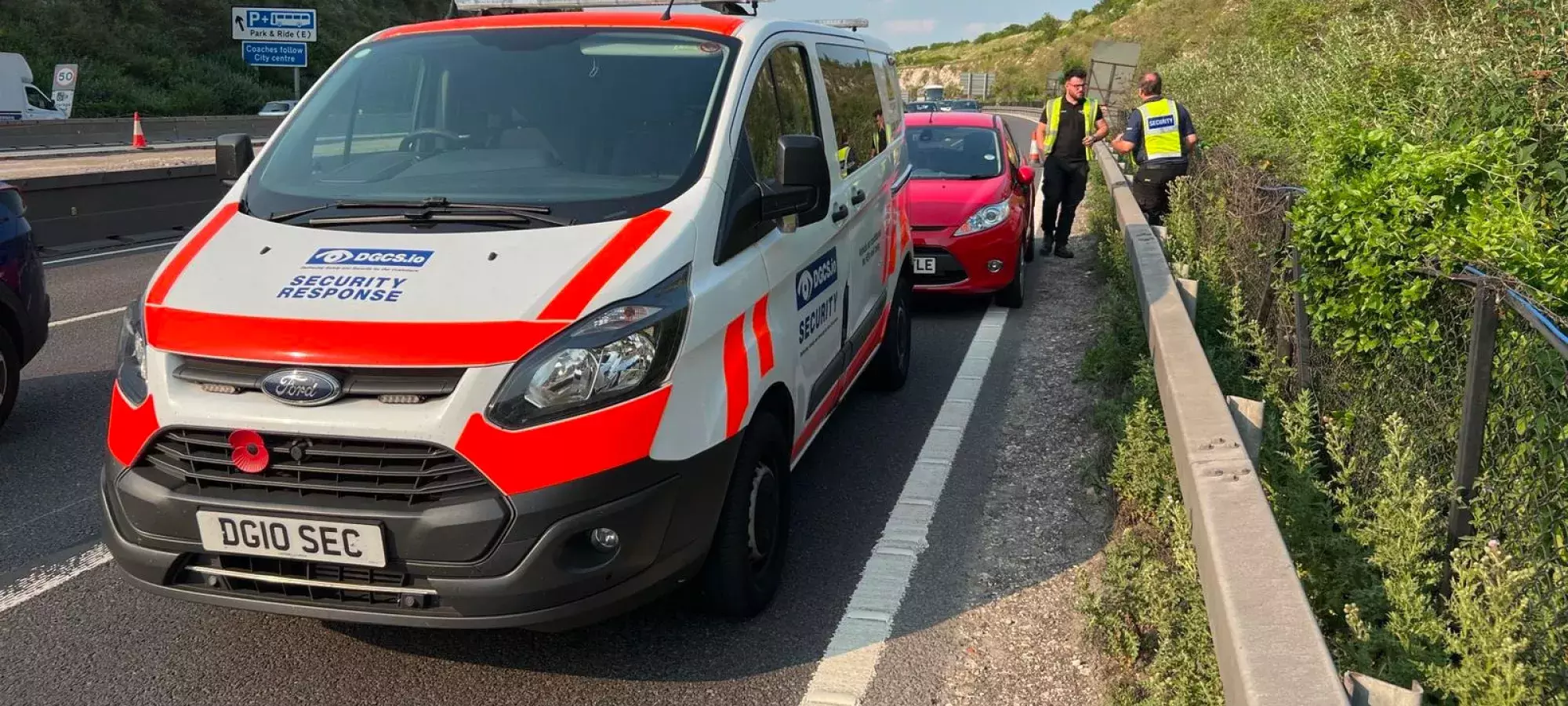 Whilst on routine patrol two of our response security officers have come across a road traffic collision where by 1 vehicle has collided with several others. The driver has then tried to make an escape.
Our security officers have ensured everyone was ok whilst keeping the male involved secure and with their handcuff skills keeping the driver in handcuffs until Hampshire Police have arrived to arrest the male.
The male driver has been arrested by Hampshire Police for several offences including, driving whilst over the prescribed limit of alcohol and dangerous driving.
The team dealt with the situation professionally and ensured the scene was safe for when the emergency services attendant.
If you have any information in regards to this incident please report it to the Hampshire Police who are investigating this incident further.