Event Security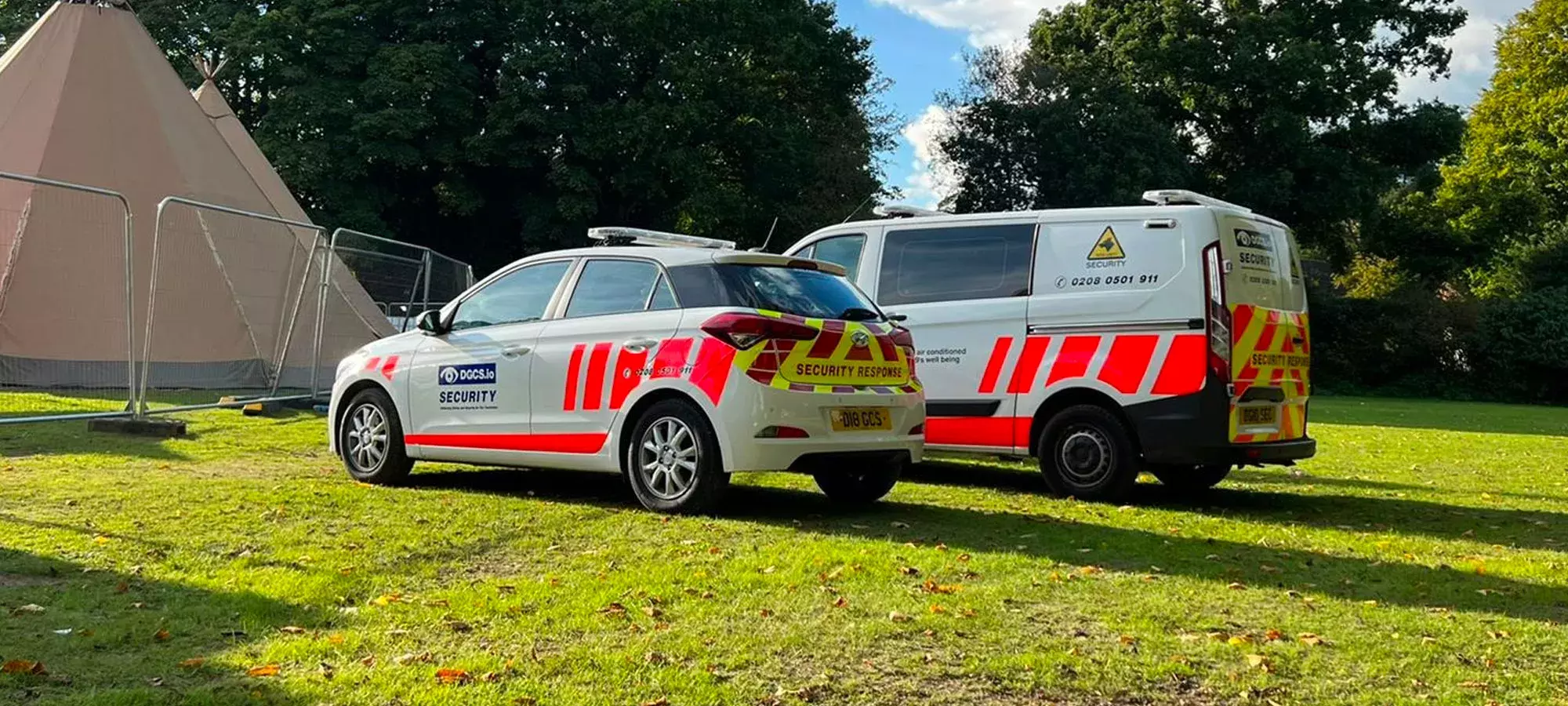 At DGCS, we provide security services for a wide range of events across London and the Home Counties, i.e. Surrey, Sussex and Hampshire, including staffed services, CCTV monitoring and K9 dog security provision. Whatever the occasion, we can help you carry it off so that it's problem-free and everyone has the best possible time, whether they're attending, working or performing. You always have to expect the unexpected – and we can help you stand ready for any eventuality.
Our uniformed staff are all fully SIA-licensed and qualified to work at events, with extensive training, especially in areas such as crowd control. They're a visible point of contact and also serve as a strong visual deterrent for criminal behaviour.
Whether your event is a public occasion like a music festival, a private celebration such as a wedding, a sports fixture or a corporate gathering, we can be with you from event planning through to getting everyone safely off-site after a gig.
Wedding security
Of course, the idea is that you only tie the knot once, and at DGCS we want your big day to run as smoothly as possible. Our security guards will make sure everything goes according to plan. Our wedding-day services include guarding wedding presents, or, for high-profile occasions, our staff can control access to the event. Let us help you make sure the only hitch on the day involves actually getting hitched!
Festival and concert security
At DGCS, we can help ensure that all concert and festival-goers at your music event stay safe and have a great time, with no fights, thefts, fires or mosh pits or people trying to get in without a ticket. At the same time, security guards at festivals also serve as stewards, getting attendees in and out of the festival smoothly by controlling queues and entrances and carrying out any necessary searches before granting people access to the site.
Additionally, our staff will control car parks and patrol festival sites, while also helping manage the stages and associated equipment.
Crowd management
Again, this is perfect for festivals and gigs. It helps ensure there are no crushes or surges in the crowd, and that no fights break out, so it's similar to the service outlined above.
Security for corporate events
At DGCS, we have the training to ensure your corporate event goes off seamlessly, whether you're staging a glamorous awards evening, launching a new product or holding a major conference. We've got your business occasion covered, from crowd control to access monitoring, pre-event risk assessment and site patrols, all of which offers considerable reassurance to all concerned.
Security at sporting events
Our team offers protection and other services for any sporting event, from a local match to a big football fixture at a massive stadium. Our crowd management is the ideal solution anywhere fans and others gather in large groups. What's more, our service extends protection to participants and staff as well as spectators. And because all our team members have full health and safety and First Aid training, we're perfectly placed to handle any incident that may arise during your sporting event.
Event security from DGCS
We'll get involved ahead of the day, planning how we can best manage the crowds and supplying in- depth risk assessments. As mentioned, our staff are experienced in event and crisis management so can respond to anything that may occur. From car park control to lost child procedures and access control, we're your event security one-stop shop, so make us your first port of call. Get in touch today to discuss what you need, freeing you up to focus on other aspects of planning your big occasion – and, most importantly, enjoying it.