Community Patrol Officer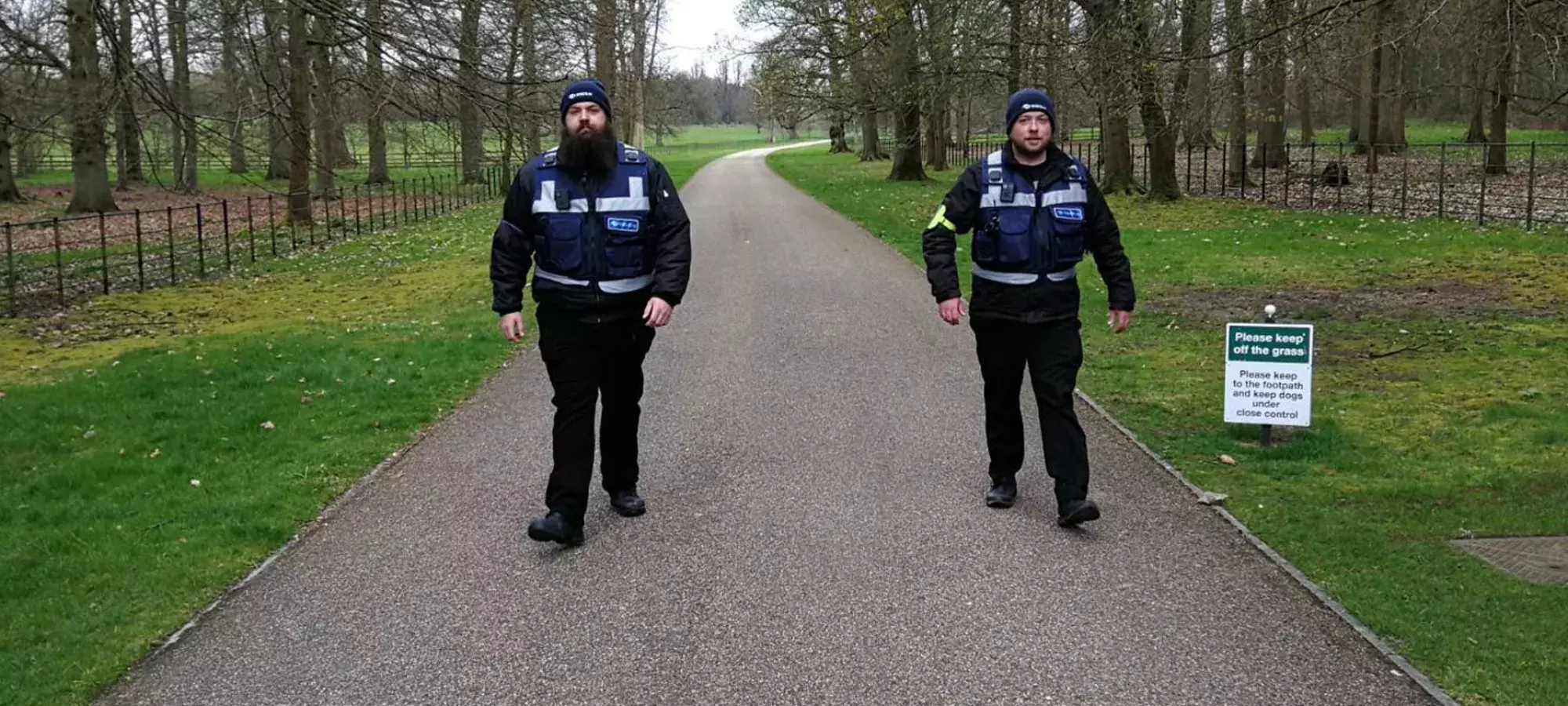 DGCS provide a superior service in managing issues and the maintenance of the community, ensuring crime is reduced and any issues are reported to the correct bodies. The service DGCS offer is intended to gap fill and support councils, emergency services and law enforcement bodies.
DGCS is proven to be responsive to the changing demands of the role. Our teams are professional, supportive and flexible to the needs required.
DGCS are on hand to help reduce the fear of crime and provide reassurance by patrolling the public areas of the community and initiating actions for improvements and seeking to resolve crime and community safety related issues. DGCS offers a friendly and welcoming experience for residents and visitors. Completing comprehensive patrol logs, incident reports and evidence gathering.
Welfare checks
DGCS conduct welfare checks as they have become a considerable demand on policing resources, a welfare check is conducted when a request is made to visit someone who is believed to be vulnerable, or at risk for many reasons. The police have finite resources and requests for police welfare checks can increase the risk of harm to those needing police support elsewhere. Our teams facilitate, support and assist with the management of difficult or aggressive individuals. This is completed through, support round drugs, alcohol, mental health and homelessness whilst also having the capability to tackle related offending and anti-social behaviour.
Uniformed security guards
DGCS patrols are carried out by our fully uniformed SIA registered officers in fully equipped and liveried vehicles that are dedicated to support the community. Our service is to help prevent, detect and deter antisocial behaviour whilst highlighting safeguarding concerns and vulnerable individuals and providing reassurance and support.
DGCS' security is not meant to replace regular policing or the emergency services but should enhance and support the work of Police, Councils and emergency services by providing a level of dedicated service not otherwise available. We aim to improve crime prevention, reassurance and the quality and sharing of information and intelligence.