Why is security important at major events?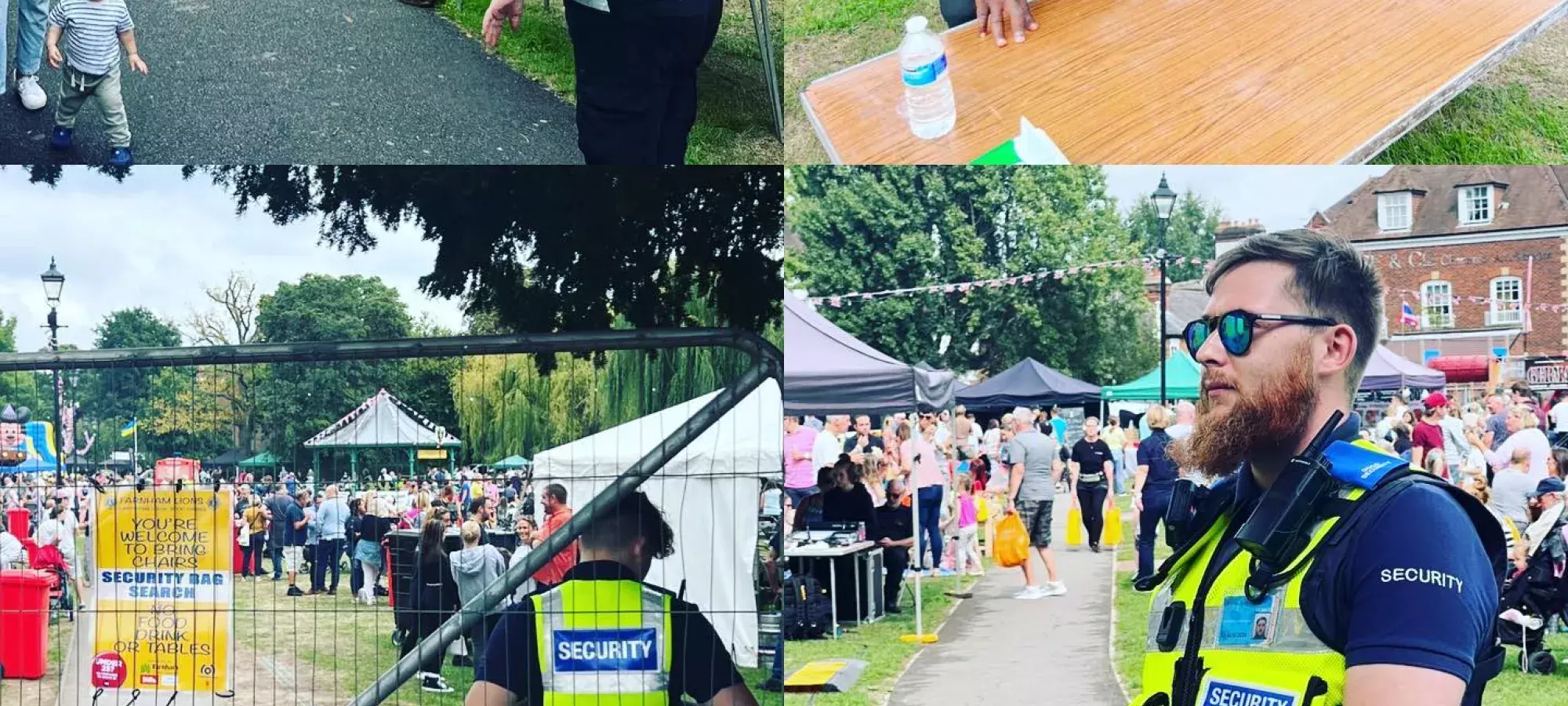 With Covid (hopefully) a distant memory, we've become used to the return of large-scale events, from concerts and festivals to important sporting fixtures. And while it may still only be November, many organisers and attendees are already looking ahead to next year – Glastonbury 2023 tickets rapidly sold out last weekend. Large events are a call for event security to be provided, to ensure it's non disruptive and people feel safe.
Event security
If you're planning a big occasion, there are numerous reasons why event security needs to factored in at an early stage. So it's certainly not too soon to be thinking about how to cover this side of things if you're planning something for next summer. As an organiser, you have a duty of care to provide a safe environment for all those attending or working at your event. Equally, the possibility of a threat to security typically increases with the number of people onsite. So you need to handle security risks in a way that's proportionate to the scale of whatever you are planning.
The importance of security guards at events:
Potential target for terrorism
The last seven years or so have seen several terrorist activities in crowded places, including at the Bataclan in Paris in 2015, the Bastille Day atrocities in July 2016 in Nice, the bombing of the Manchester Arena in 2017 and the attack at the Berlin Christmas markets the November before.
So the possible risks, while seemingly small, must be mitigated using event security. After all, major events are attractive to those wishing to wreak terror, since they involve large crowds gathered in a public place, often with congestion when people leave. This is why you want to consider event security to protect and keep people at ease.
This is arguably one of the most worrying elements of a large-scale occasion. Indeed, those attending can often be exposed to the greatest potential risk when waiting to enter or when exiting as part of a crowd. A robust security strategy minimises these risks. You can also consider incentives such as staggered departures, post-event entertainment so some attendees remain behind, or 'meet and greet' sessions offering another reason not to leave immediately.
Crowd management is especially important at a big event. You need a security team who know what they're doing to monitor queues, minimise disruption and keep out jumpers, while also ensuring no one is backstage or in a VIP area when they shouldn't be. Having a clear zone around the stage is also important.
Exceeding crowd capacity is clearly dangerous – equally, it could result in a hefty fine. So you'll need a crowd management strategy in place to be sure you don't go beyond maximum numbers. Our event security guards at DGCS are specially trained in crowd management for events.
Clearly, the number reason for event security is public protection. That encompasses a number of tasks, from bag checking to safeguarding potentially high-risk attendees; for example, a speaker who may, for whatever reason, be controversial.
Public protection also covers anyone on site who may present any kind of disruptive behaviour, damage to the venue or property, theft from a crowd member or ensuring anyone who falls ill or becomes injured receives the right attention promptly.
The risk of reputational damage
With any high-profile, large-scale happening, as well as the risk of damage to life, limb and property, there is the very real prospect of damage to the reputation of the event and its organisers if things go wrong.
Talk to DGCS for event security services
Large events need meticulous advance security services and planning, plus strong communication and coordination across security and staff teams and with the public. At DGCS, we know you have to do a lot more than just dot a few security guards with walkie-talkies and high-viz jackets around a venue.
We'll work with you as your chosen event security company to plan every aspect of your big event, weeks or months in advance, and can help manage stages and equipment. We also supply event medics as part of our security services on the day.
Get in touch today to learn more about how we can take care of your event security planning and execution. Our security guards will ensure you can focus on the event going smoothly, and that everyone attending has the best possible time.