Is a home alarm system worth it?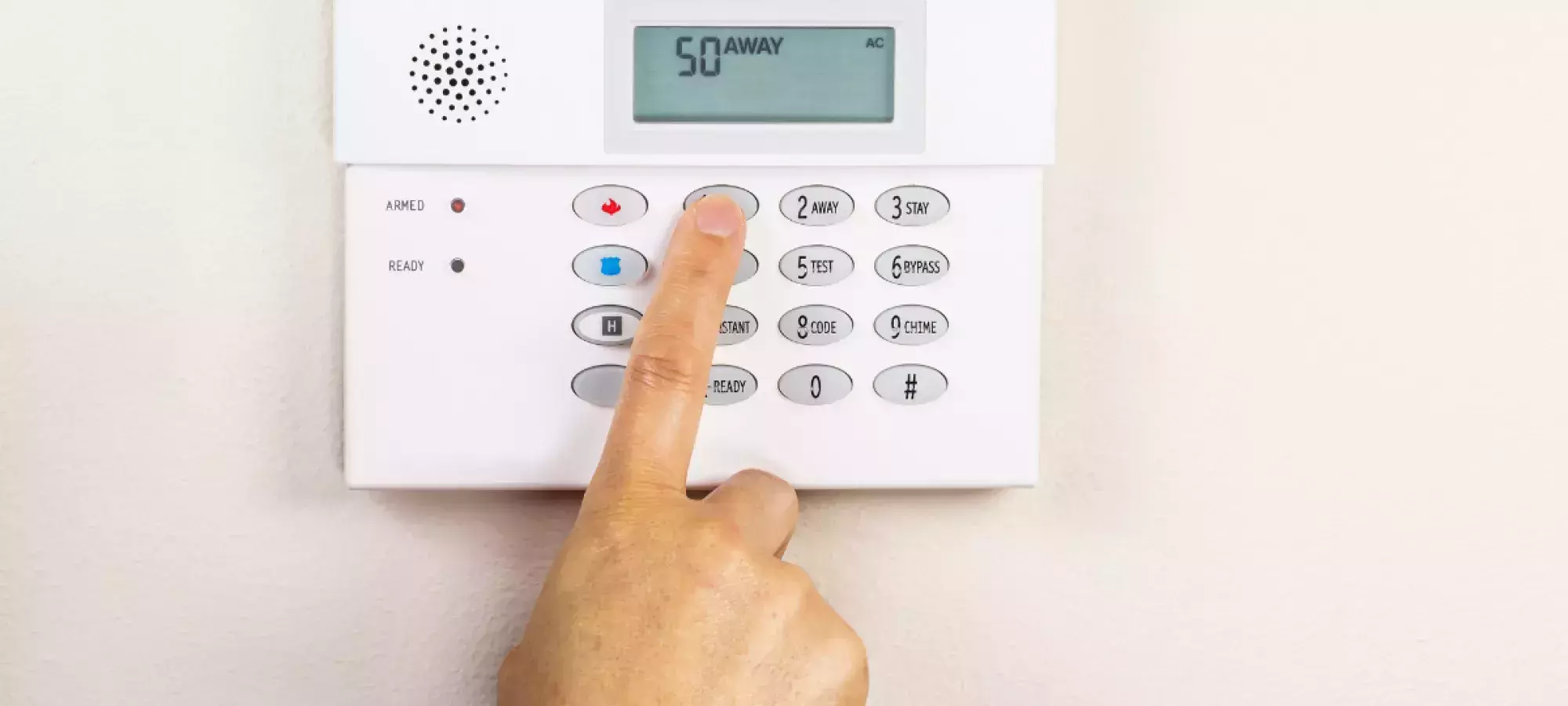 Is a home alarm system worth it?
Burglary statistics can make grim reading, with more than 192,000 committed in homes across England and Wales in the year 2021-2022, equating to one every two or three minutes. The London Metropolitan area had the greatest number of home burglaries during this period, with more than 40,000 reported to police – meanwhile, Hampshire was the sixth-most burgled police force area.
And, in more than half of domestic burglary incidents, someone was on the premises when the intruder managed to enter.
This summer, the Telegraph reported that, nationally, police failed to solve 500 burglaries daily, with the proportion resulting in a charge falling to a record low of just one in 33.
Protecting your property with smart home security systems
All of this means that homeowners are having to do more to protect themselves and their family, their dwellings and property with home security alarm systems. And the current market for these products is certainly an extensive one, from home alarms to cameras and more. As with anything else, technology has transformed this industry, and you can control the latest security systems from your smartphone.
Additionally, newer versions are small and discreet, so they don't look unsightly. Meanwhile, smart home hubs and sensors allow you to control lights while you're out or away – they can also inform you of unexpected or unusual activity.
What's more, most alarms these days have a National Security Inspectorate (NSI) ranking, indicating compliance with the standards expected by the security services. Some insurers may even ask for this before they offer cover.
Benefits of investing in a home alarm system
You're less likely to be burgled if you have a well-maintained and fitted home burglar security system, according to the Met and consumer champion Which?
While there's no absolute guarantee a smart alarm system will bring down your home insurance premium, and you still have to factor in the cost of the alarm system itself, there's every chance it might do
You will have peace of mind that your home is being protected around the clock, especially if you are often away
Most burglars are opportunists – a good-quality alarm system can deter intruders before they've broken in
A burglar alarm quickly notifies the police and anyone else who's around, therefore increasing the likelihood of catching the would-be intruder
The types of home alarm systems available
Clearly, you will need to decide which type of alarm system to install – and what you would like to happen once it is activated. The available options include:
Bells-only alarms:
These typically have a box and an alarm sounder with sensors or detectors at strategic points across your premises. It's activated when it's triggered, but doesn't alert anyone.
Dialler alarms:
Less common these days, dialler alarms automatically dial a nominated number on activation.
Smart alarm systems:
Control home security using a mobile phone app – you many also be able to link your system to other home-security devices, such as cameras.
A monitoring contract: 
Pay a regular fee to have a company monitor your alarm on your behalf and respond accordingly when it is triggered. 
Finally, you may want to think about CCTV, which is becoming cheaper and easier to install, and so increasingly popular with homeowners.
But is a home alarm security system enough?
So home security systems definitely have their advantages. But if your home is particularly large and/or isolated, or you have a lot of high-value possessions, or it's often unoccupied or occupied by someone who may not be best placed to tackle a potential burglar, a security system on its own may not be enough. (Equally, as mentioned above, you may have vulnerable or solo employees working alone or at night.)
Considering a smart home security system
If any of these situations applies to you and you're based in London or the Home Counties, consider using smart alarm systems in conjunction with the teams at DGCS. We provide a range of services, from staffed guarding to dog units, mobile patrols and key holding plus alarm response. We can help keep those closest to you, and your property, safe and secure.
Book a free site visit today and one of us will come and run through your home security needs or give us a call.