Keeping your domestic property secure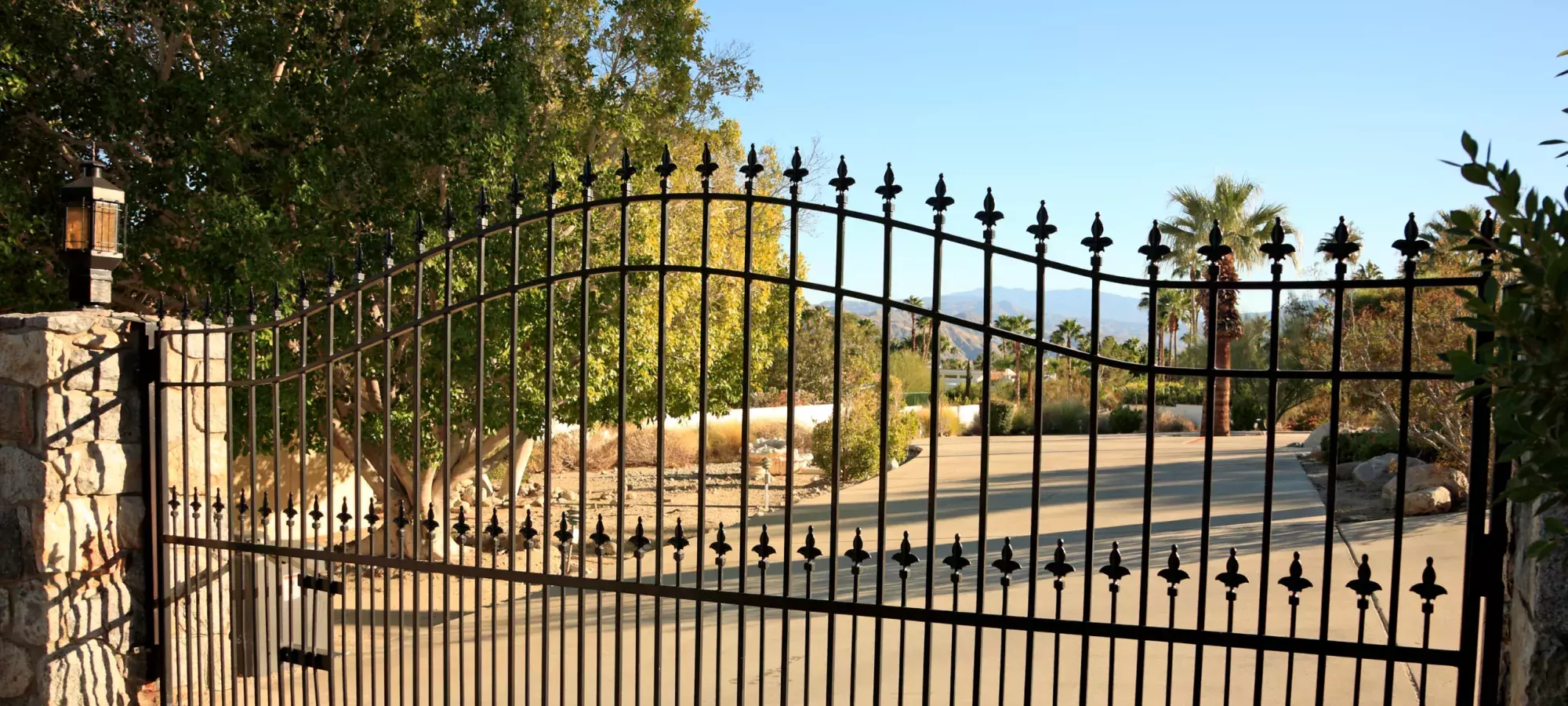 In 2020/21, there were more than 267,000 burglaries across England and Wales, representing a significant decrease of more than 116,000 compared with the previous reporting year. Nonetheless, if you've been a victim of this crime, you'll know it's a disruptive, traumatic and potentially expensive business.
Chief Inspector of Constabulary Andy Cooke says: "Burglary is an exceptionally invasive crime … it can devastate people."
Detached houses, given their ease of access, can be especially vulnerable. What's more, recent research has shown that, across nearly half the country, the burglary detection rate is zero, often due to a lack of DNA and fingerprints, or CCTV footage.
What you can do to keep your property secure?
Happily, there are many ways of making your home safer. Look at your property from a burglar's point of view, and examine all entry points to see how you could improve your domestic security.
Burglars often check out a site before breaking in, sometimes working with others, and they might even scope a place for a few days. If you were a would-be intruder, where would you hide to do it? For example, in the protection of a hedge or high wall?
Would-be intruders will be looking for any weak points in your security, such as doors with a single-cylinder or Yale lock, or a lack of window locks. Other basic errors include leaving keys in a back door, or window locks which still have keys inside.
Away on holiday? Don't let the whole world know
It may be vacation season, but if you're enjoying a hard-earned break, don't tell the world about it. Here are some more tips:
Don't put all those images of you enjoying a sunset margarita on social media.

Consider having a timer to put lights on

Try to leave a car on the driveway

Get someone to pop round now and then to check all is well.
Other considerations
Even when you're not away, think about the following:
Do your doors and windows have noticeable locks? Are even the less accessible doors and windows ever left open?

Have you left a spare key in an obvious place?

Is your shed or garage kept secure with top-quality locks and padlocks?

Do you have a ladder lying around that could make it easy for an intruder to gain access?

Does gravel crunch noisily underfoot, making it harder for burglars?
Next we look at some of the key things most likely to put off a potential breaker-in, as reported by consumer champion Which?
The 'bell box' should be clearly noticeable, showing you have an alarm installed. Get advice on the best solution to invest in. While you could buy a fake alarm or burglar box on the basis that this is cheaper and that burglars won't want to take the chance, there's really no substitute for the genuine article.
Obviously, don't go out leaving windows open or unlocked. Fit the most easily accessible units with double glazing, and preferably buy locks securing the window to the frame, not just the handle. Meanwhile, new windows should comply with British Standard 7950 or PAS 24.
This helps to deter potential intruders. For external lights, you'll pay up to £100 for a single one. Direct them downwards so they don't shine in to the eyes of any passing neighbours, or irritate your neighbours.
Inside, timers can turn on lights, radios and televisions, giving the impression that you're home.
Again, this can put off burglars eyeing up your home. Seek advice on the best solution for your property and budget. Equally, consider a 'smart' doorbell to serve as a digital guard, alerting you to both legitimate visitors and those who should not be there.
Fit the strongest screws you can, and install high-quality locks at the time of construction – retrofitting can weaken locks or invalidate warranties. Have your front door set up so you can see who's there with a chain or viewer before you let them in. Fit letter boxes 40cm from the door lock, and don't keep valuables or keys anywhere in sight.
Finally, make your garden as burglar-proof as possible. Trim back hedges so they don't offer intruders a hiding place. Likewise, thorny shrubs at your property's borders won't be easy spots for burglars to conceal themselves in. Padlock shed doors, and perhaps fit these outbuildings with a small and inexpensive alarm. Have gates and fences up to 2m high anywhere your garden is accessible from outside, and make these as strong as possible.
Bought something new and valuable? Don't leave the packaging out with the recycling for very long. You're only advertising your possessions to those who could be interested in stealing them.
Talk to us at DGCS
At DGCS, we offer a full suite of residential security across London and the Home Counties. We have extensive industry experience and expertise, meaning we're ideally placed to advise on all the above and more, whether you need a staffed solution, keyholder or alarm response, security for a vacant property or mobile or community patrols. Get in touch today for an informal chat.