The top six ways to keep your commercial property secure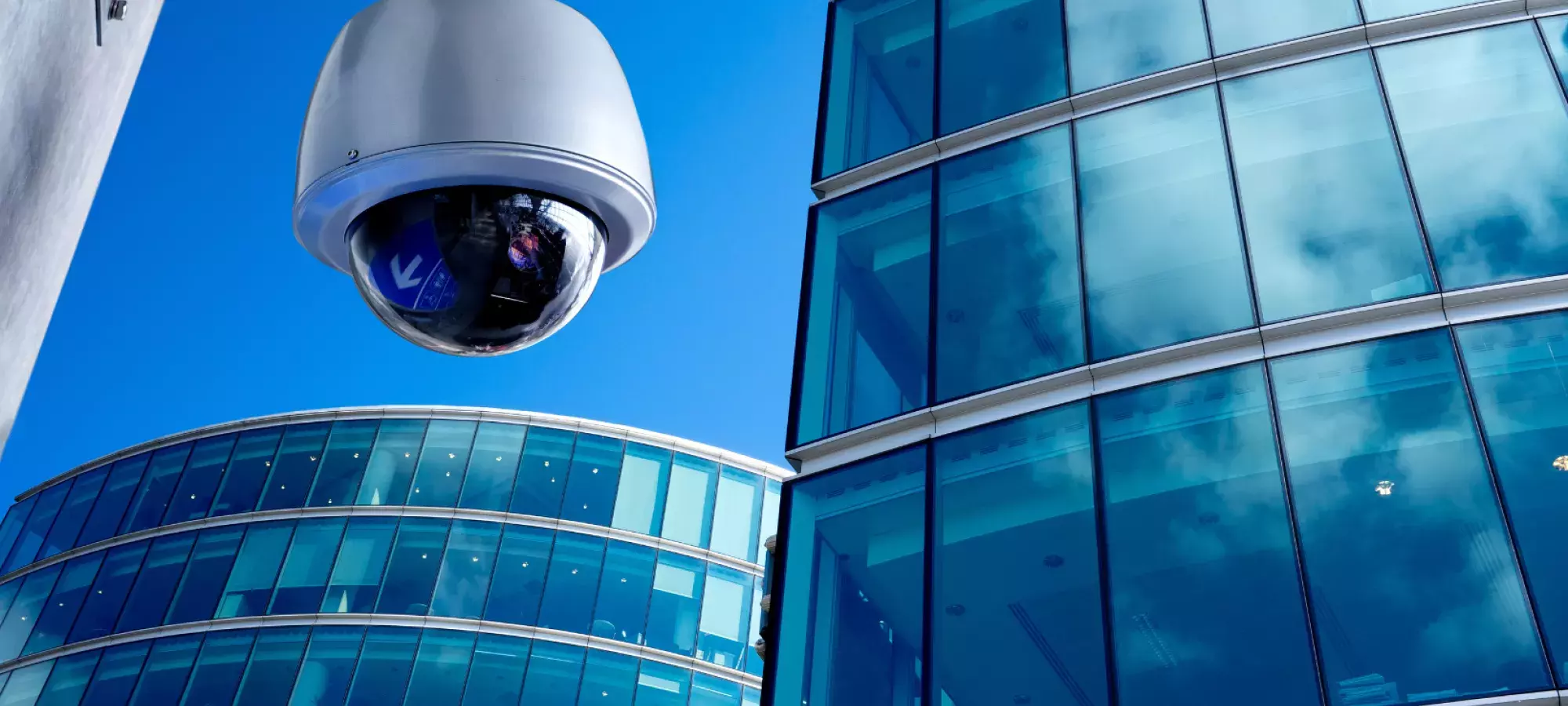 For any business, the main crimes most likely to affect your premises include vandalism, arson and theft. But having the right security measures in place minimises these potential threats and their possible impact in terms of financial cost and business disruption.
In truth, there is no single solution to site security. It's up to each organisation to identify the specific threats it faces, and to decide on the appropriate measures to take.
Start with a comprehensive risk assessment and understand which crimes are most prevalent near you. Next, look into the following five areas:
1. Allocate overall responsibility for security to one person
Make one individual responsible for ensuring your company follows correct security procedures and for the relationship with the police, fire service and insurers.
2. Ensure all employees understand and follow security and safety processes
Urge staff to challenge any visitors they don't recognise. Display fire safety procedures prominently and change security codes regularly, including when someone leaves your company. Have a record of key holders, and ensure everyone appreciates the importance of keeping keys secure.
3. Electronic security
Tools such as CCTV and intruder alarms can serve as powerful deterrents. Look at a number of different alarms before making a decision – and compare quotes as you would when buying anything else. Weigh up the merits of buying vs. leasing your solution and ensure it complies with British Standards. Bear in mind that, if you have a track-record of false alarms, the police may stop responding. False alarms are typically down to human or mechanical error. Test your system at least twice-monthly.
CCTV is another potentially effective tool, especially for more remote sites, and allows one person to monitor multiple locations.
4. Physical security
Insurers often insist on minimum security standards for locks and windows as well as your perimeter and roof. Strengthen potential access points as far as possible with effective locks. Label keys with a code you can pass on to your team, but which someone from outside your organisation won't understand. You could also think about locks with registered keys, for which you can only receive additional keys with the owner's written permission.
Of course, you also need to lock and shut all windows when no one is around, and replace or repair any faulty ones immediately. Window bars or grilles can serve as effective deterrents.
Finally, think about how to secure the perimeter of your site, for example with measures such as anti-climb paint or secure car park gates, without turning your business into a fortress.
5. Minimising the threat of arson or fire
Every business needs to have the right fire-safety precautions, including smoke detectors and fire alarms meeting British Standards BS 5839. Don't let combustible material build up anywhere near your site, and lock away any flammable materials. Control access to potentially vulnerable spots like warehouses.
You also need to have enough of the right kinds of fire extinguisher, in the right locations. By law, you also need to conduct regular fire-risk assessments.
6. Hiring a security company
This is another key way to protect your premises. A good security firm can audit your existing security arrangements and show you where you can improve. They can also inspect your premises regularly when the site is empty.
Choose a firm registered with the British Security Industry Association or similar. And remember that every security guard on your site must hold a Security Industry Authority (SIA) licence by law. (Not having this can invalidate any future insurance claim.)
Combining the measures described above with security patrols maximises protection for your organisation.
At DGCS, we offer corporate and residential security across London and Home Counties including Surrey, Hampshire and Sussex. Our trained, licensed patrols provide an outstanding service and report back to our clients on a wide range of issues. Get in touch today for an informal discussion about your needs.